More than 100 specialities
We can offer you more than 100 varieties of our ice creams which are made by traditional methods and using only natural ingredients. Every year we strive to ensure that our clients enjoy new experiences and new taste sensations.

It would be difficult to single out one ice cream, as they are all given the same careful treatment with regards to production and presentation, which is important to ensure our products are enjoyed to the full.

We should point out that we don't only make ice cream, but also iced drinks, 'horchata', crêpes, cocktails...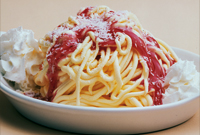 Spaghetti Eis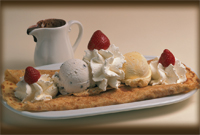 Crêpe: speciality of the house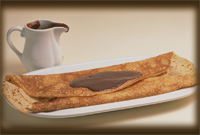 Chocolate Crêpe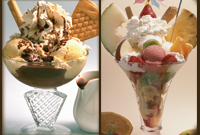 Dama blanca and Dolce neve cup